The Energy Chain
Imagine you were to convert a source of energy into electricity for useful street-lighting. Let's say you begin with the equivalent of 100 "units" of energy (in red box). How much of that energy ends up lighting the roadway for you?

---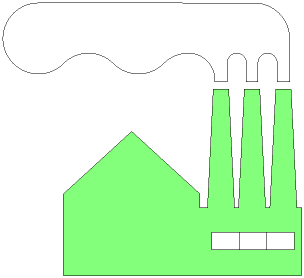 From that initial energy supply, power station losses quickly cut your available output by 50%:
---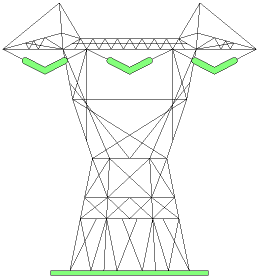 Transmitting from the power station through transformers, the energy is depleted by another 5%:
---

Lamp control gear losses eke out another 10% of the energy. Only 35 % of the initial energy reaches the light fixture:
---

One quarter (25%) of the energy emitted is non-visible, such as heat, so you now have only 10% of the initial energy that ends up as light, and even that light is not all useful:
---

About 2% is lost internally in the lantern and another fraction escapes upward to the night sky. Only 8% of the initial energy is emitted downward as light:
---

The losses continue. About 6.5% is converted to heat at the road surface (who knew?), and another smidgeon is scattered before reaching the road. Of the original 100 units of energy consumed, only about 1.2% is useful lighting that reflects off the road surface:
Was it worth it?
---
Source: Light Pollution Handbook by Narisada and Schreuder, p. 16; after Holmes, 1997, fig.1. Holmes notes: "The percentage figures are illustrative only and their precision is not important to the overall conclusions."